Here's the problem. I am working with the same system but three distinct environments – running different versions and having different purposes.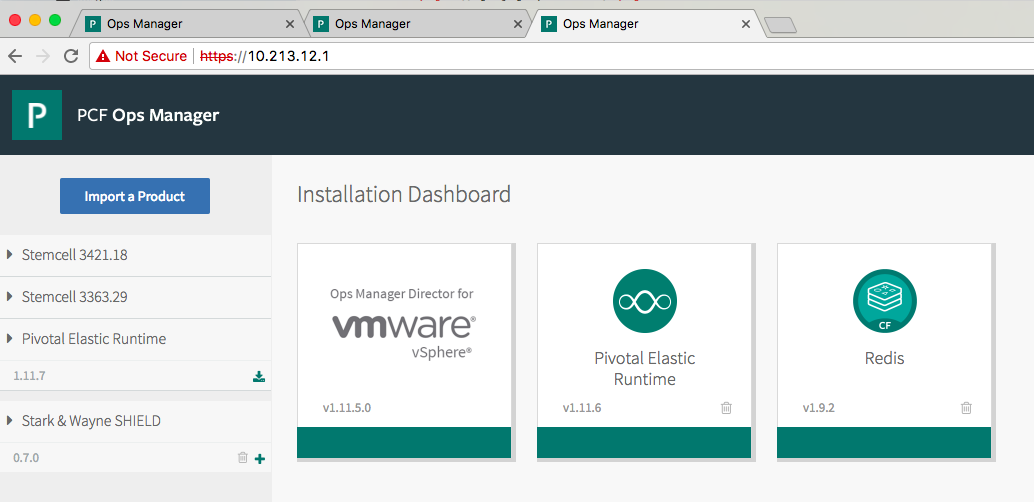 All three look exactly the same. It gets very confusing.
The following is so much clearer: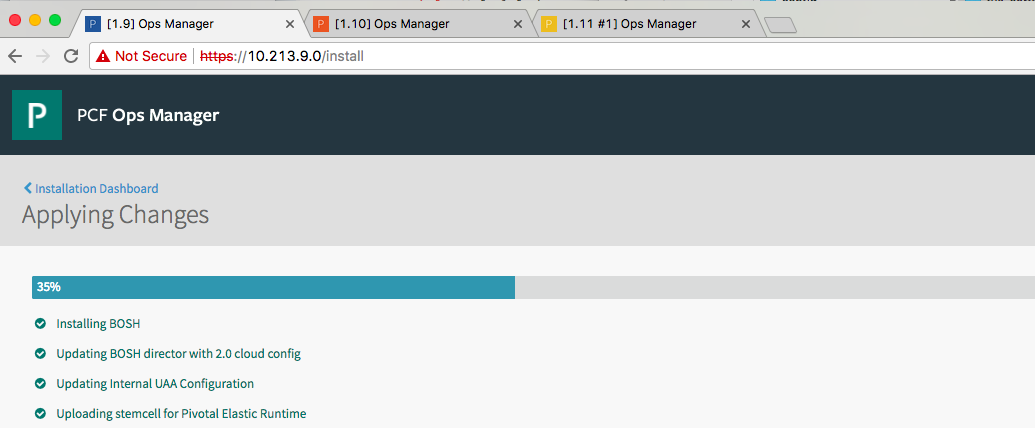 Each tab is unique – a different favicon (coloured background) and title prefix (e.g. [1.11]).
I was able to return to sanity using Chrome browser and the Chrome Extension Tab Modifier.
To configure a specific environment with a custom browser tab title and favicon: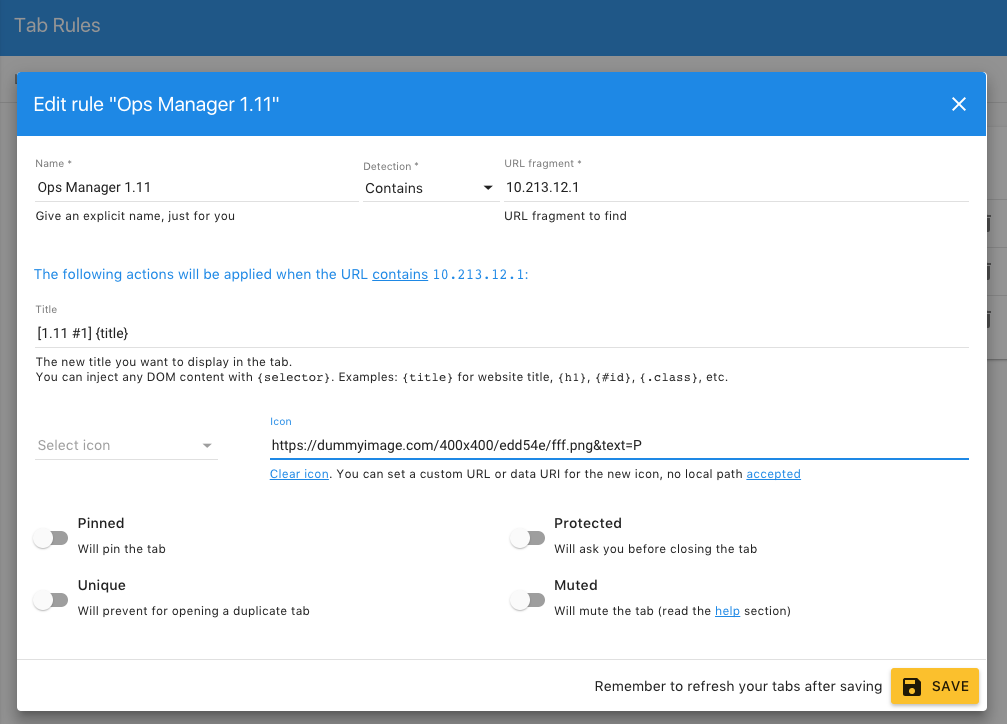 The colored images are courtesy of https://dummyimage.com/. For example #eb5421.
A handy sample of icons with "P" in them that I've been using:
In my example above the reason for "P" in the logos is that it matches the original "P" logo for Pivotal Ops Manager. https://dummyimage.com/ will generously allow you to choose other letters.