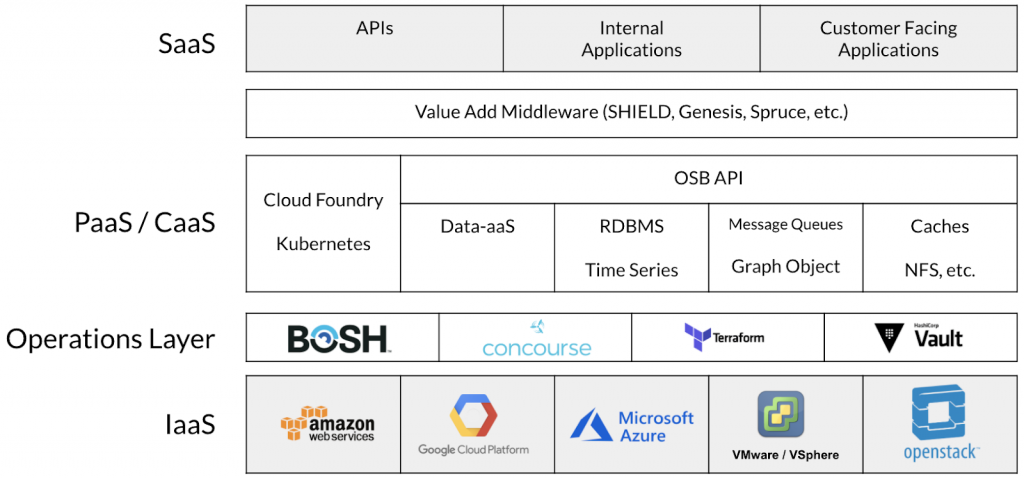 The most transformative companies compete with IT, but achieving operational agility and scalability takes time, expertise, and the right culture. We'll bring you along our well-traveled path so you can reclaim productivity, shorten decision-making times, and build new revenue streams. From instantiation to automation to optimization, Stark & Wayne will help you go cloud native now.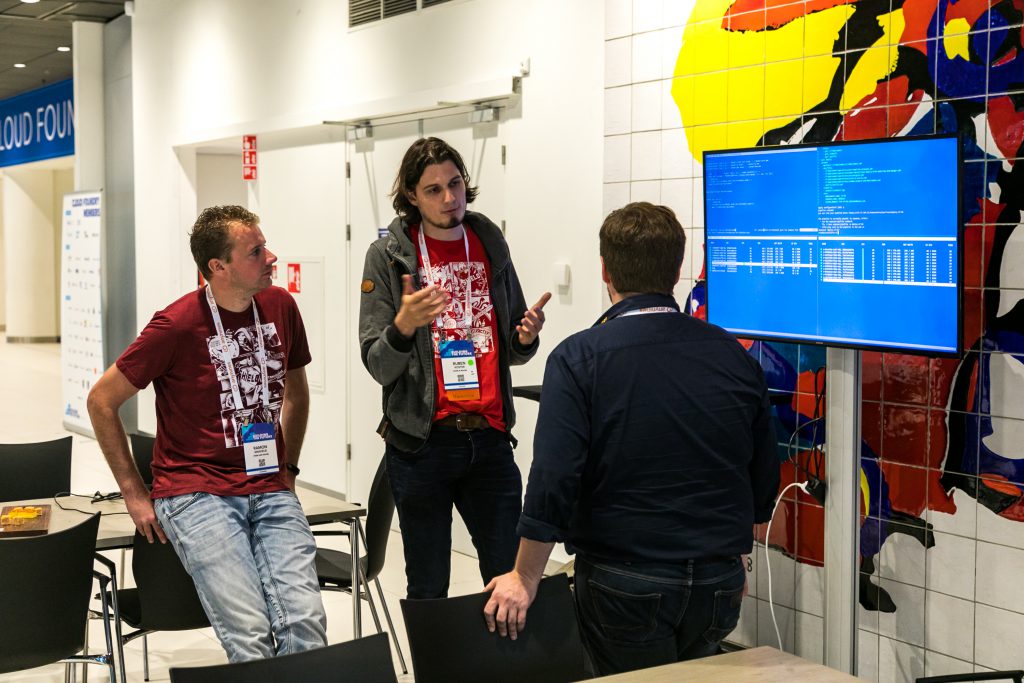 The Collective Advantage
When you get one of us, you get all of us—Stark & Wayne operates as a consulting collective, working alongside your team to solve operational and tactical problems. Our customers benefit from the knowledge and expertise of the entire company, not just those assigned to a project. All our consultants continuously pool knowledge to provide solutions as quickly as possible.
What We Offer
Migrations
Business needs change rapidly and your infrastructure must follow suit, but there's a lot for teams to consider when migrating applications, data, infrastructure, or platforms. We assist companies in migrating 10 or 10,000 applications to cloud native environments to achieve flexibility, scalability, and reduce costs with minimal downtime.
Cloud Native Assessment & Roadmap
We meet with your networking, operations, and security teams to gain a deep understanding of your current cloud environments—from configurations to use cases. After reviewing current practices, we advise on a methodology for architecture and execution of the backlog.
Platform Enablement
Creating a properly architected cloud native platform is not for the faint of heart. Take advantage of our specialized knowledge to achieve high agility and low lead times across multiple clouds that are tailored for your organization. Our enablement engineers and architects work alongside your team to solve operational and tactical problems while planning for future work.
Design & Implementation
We design and implement a reliable, scalable, and secure platform on your organization's infrastructure, no matter what phase you're in—from prototyping to architectural design to integration, and implementation to automation. We help customers new to cloud environments, such as Cloud Foundry, or established customers who need additional optimization.
Phone a Friend
Use our collective expertise to be better informed when making decisions. Through strategy meetings and tactical troubleshooting, we'll help you gain a broad objective depth of expertise to expedite decision-making.
Training
Our goal during an engagement is to ensure that your organization becomes self-sufficient through existing training modules or even a customized training program for your staff.
Disaster Recovery
No application, database, or platform is bulletproof. When one or more of them fail, Stark & Wayne can help you recover and get up and running with little downtime.
Software & Lifecycle Development
Our team ensures that you're using the best processes and tools to efficiently deploy ideas into production. We optimize methodologies to your organization's infrastructure ecosystem and developer culture and work with you to convert existing applications and workflows to your new cloud ecosystem.
Runbooks
Each enterprise client has unique requirements for documentation. We author and maintain "living" client runbooks that satisfy organizational requirements while adhering to compliance and audit standards, financial management responsibilities, and methodical change management practices.