Posts by: Dr Nic Williams
You can become a superhero of automation and development by learning and practicing. This is our blog from our learnings and practice.
We are consultants and trainers in Cloud Foundry, devops automation and continous delivery. We have the best jobs in the world helping you have the best job in the world.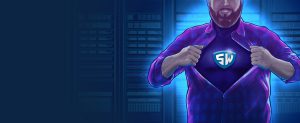 Is Cloud Foundry dead? I ask on your behalf because Pivotal – chief cheerleader and contributor to Cloud Foundry – was sold to VMWare in 2019, and all Pivotal-cum-VMWare staff chant "Tanzu" as the answer to all problems. During 2017, '18, and '19 the vendor ecosystem around "cloud" and "devops" seemed to pine for all
Read More ➝